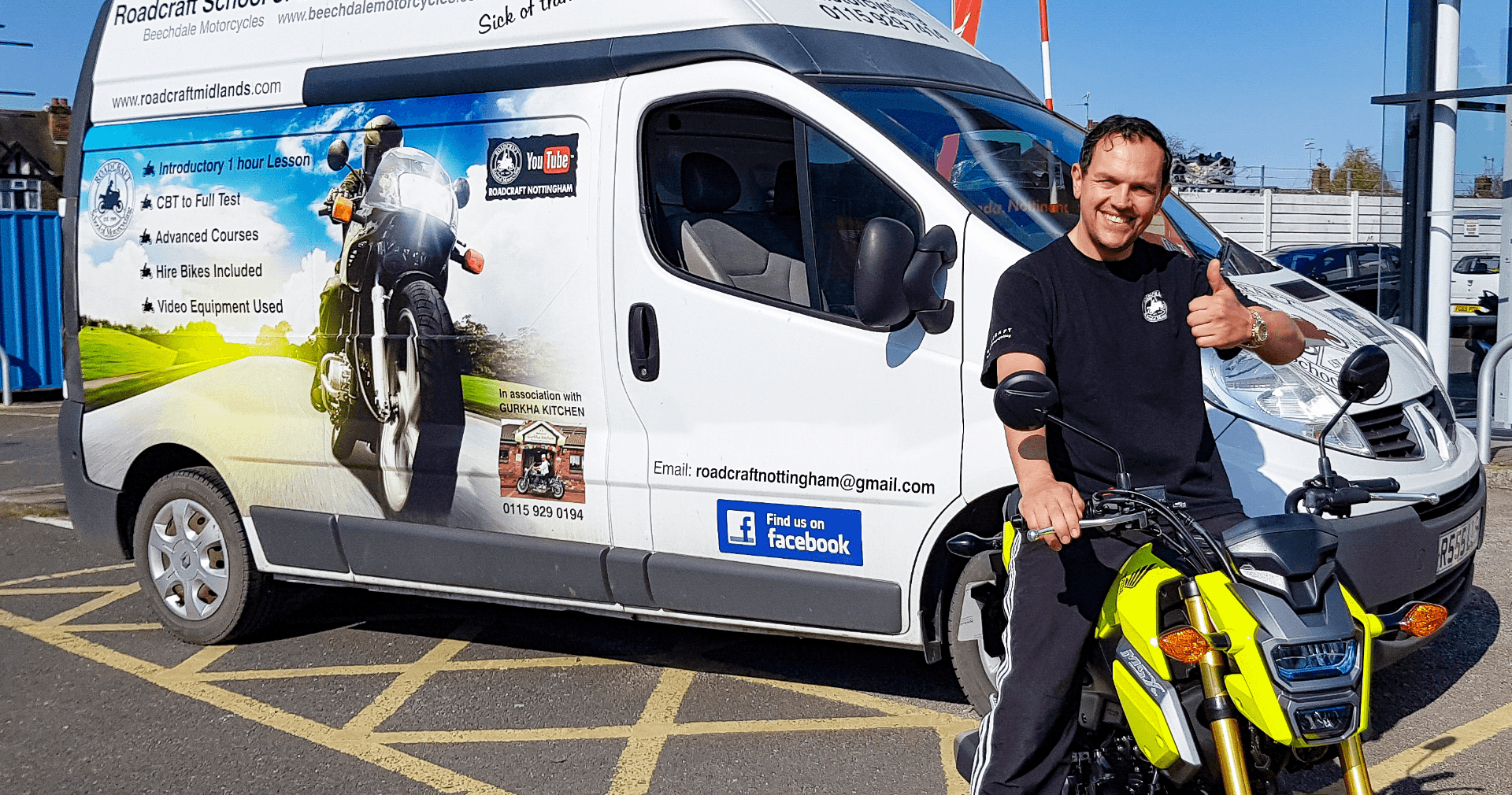 Roadcraft Nottingham
Nottingham's best and longest-running motorcycle training school.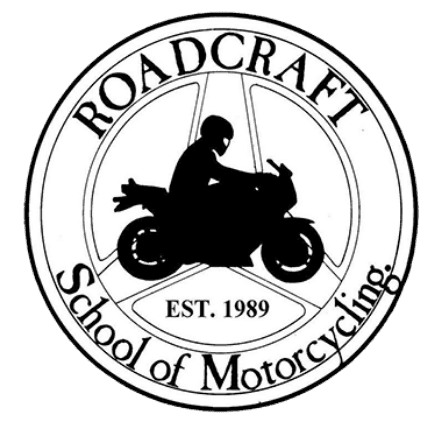 Train with the world famous Roadcraft Nottingham
We offer motorcycle training in Nottingham 7 days a week. With our vast experience, you're in the best possible hands and could mean you could pass your test with less lessons, saving you money! Roadcraft has managed to keep the personal touch, humour and enthusiasm a lot of schools can lose over the years, we haven't been training successfully for over 30 years for nothing.
What our customers think
You can see we're very proud of our school, being established for over 33 years means we're certainly doing something right but don't just take our word for it, check out our superb Google Reviews
"I passed my direct access with the help of Roadcraft in Nottingham and wanted to thank the lads (Russ, Chris, Andy and Ron) for their outstanding work. This motorcycle course was a gift from my wonderful girlfriend and it's one of the best gifts I've ever had. The teaching methods are top notch and have made me more aware in my car. I really hope I can recommend your school to someone looking to get their test in the future. Thanks again Roadcraft."
Mr. A.J. Kelham, Nottingham.
"I've been wanting to do my bike test for years but never had the courage before, mainly because I always thought that bike riding was a "man-thing" and not really for women. Roadcraft was recommended by a friend so I gave them a call. I'm so glad I did! They were very friendly, encouraged me constantly, and gave me the confidence required to pass first time. Thanks for your sense of humour, lads!"
Bekki Williams, Derbyshire.
"I chose Roadcraft to do my CBT and then DAS course because my son had used this particular school previously. My first experience is of a friendly, realistic team approach. I feel safe with my instructor who is consistently positive and never makes me feel inferior. The training I received was structured and thorough (probably prompting me to polish my car driving standards) I would recommend this training to any motorcyclist… you can never stop learning."
Monica Vaughan, Nottingham.
"I've always loved bikes and wanted to train as soon as possible. I chose Roadcraft because they were quite local and came highly recommended, and I have to say that the recommendation was well-deserved. There's a real "team spirit" here that you don't see everyday, and the emphasis is on safety at all times which I found very refreshing. I enjoyed my training so much that I am now making enquiries about becoming an motorcycle instructor myself."
Paul Saxton, Derbyshire.
"I passed my motorcycle test with Roadcraft 3 years ago and was already considered a competent rider until I enrolled on Roadcraft's one day advanced course recently. I was amazed at how much more aware, confident and smooth I became during the course of the day and am sure I'm using less fuel and tyre rubber now!! Thanks to Russ and Steve for their patience and sense humour. It was a superb day out with some lovely country roads and I look forward to the next instalment with a smile on my face."
Glen Taylor, Nottingham

We are fully qualified by the DVSA to conduct advanced rider training for the enhanced rider training scheme. This scheme is modular which means we can Tailor training to suit you as an individual. Please call us on 01158370240 to discuss your requirements.
Take a look at Roadcraft's YouTube Videos
We are proud to be Nottingham's premier and world's most popular driving school.
How to filter on a motorcycle - Recap
Bringing speed down to available view will stop this being lethal!
Nice sunny Autumn ride with some tips.
Driver overtakes slow vehicles approaching right bend risking head on crash.
Honda CMX1100 Rebel first impressions: Timecodes